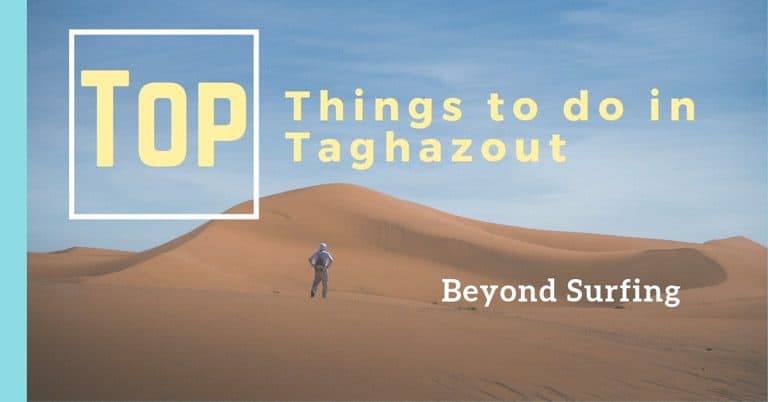 Taghazout no longer lives life in the slow lane. It starts to attract the attention of more than only surfers.
With Taghazout Bay project, the place is expected to attract not only surfers but also business and leisure travellers according to the National tourism strategy.
In the meanwhile, most of the resorts are still under construction, and only one or two of them are currently operating.
This article provides an update of things to do in Taghazout beyond surfing, but since we are surfers ourselves, the first lines would be dedicated to surfing of course.
Things to do in Taghazout
Obviously, Taghazout is the first destination for surfers in Morocco. It is the closest surf town for European travellers seeking a winter escape into the waves. It offers variety of surf spots for all levels, and it has an excellent climate year round.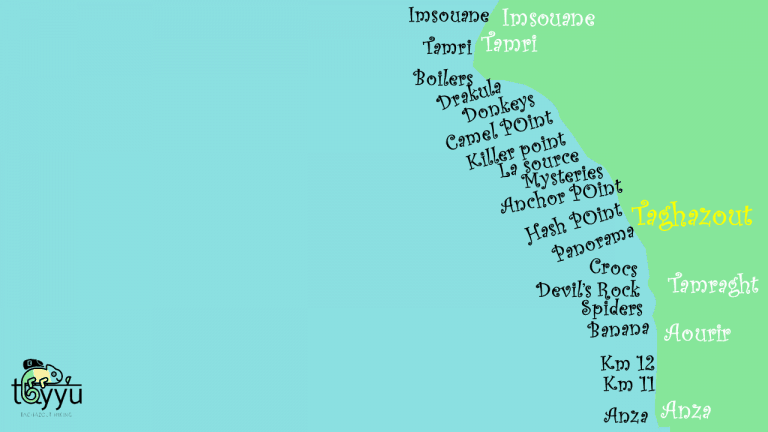 Best time to surf Taghazout
For beginners, the surf season in Taghazout lasts the whole year. However, surfing can be challenging. To overcome frustration, it is better to learn outside the peak season when the surf is big (December-January). Summer is very busy and the beaches are shared with a lot of swimmers, but most of the surf camps know how and when to avoid the crowd.
For intermediate surfers, the surf season starts from early October to the end of April. magicseaweed or windguru are the main surf forecast websites surfers check to find out when and where the waves are breaking perfectly.
For more experienced surfers the peak goes between December and early March. Bear in mind that most of the waves are right handed. Anchor point, Boilers and Banana are among the best right breaks around.
Non surfers? When the swell is heavy, Anchor point creates a real show. Even if you are not into surfing, you do not want to miss the spectacle. Check the forecast or ask surfers.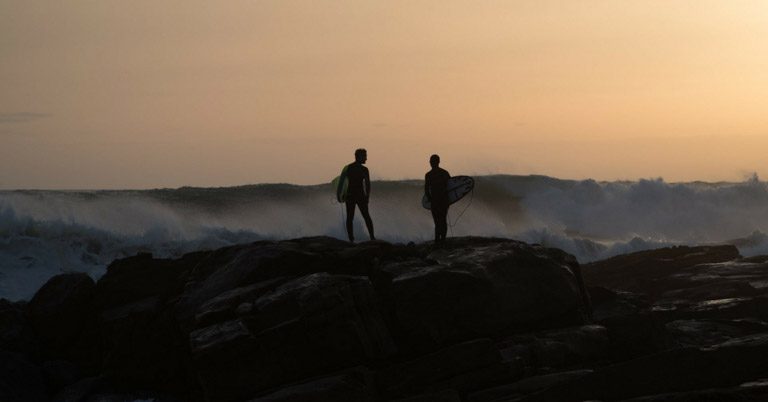 Taghazout is a great town when it comes to surf lessons. Travellers can easily find private surf lessons, rent boards, fix their broken ones, meet other surfers from all over the globe or simply get all that combined and stay at a surf camp. A surf camp is something like summer camps but for adult surfers! Fun for some, funny for others.
Taghazout is home to a thriving skate park with an incredible ocean view.
It is worth a stop even for those who do not skate.
I guess skating and surfing are somehow related. That is why it comes right after surfing.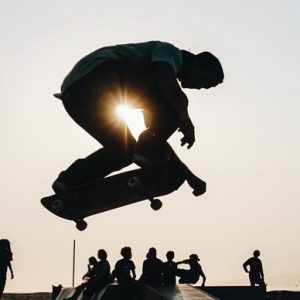 Paradise Valley is already the most famous hike in the area. It is widely popular for its canyons, cascades and swimming holes, and most travellers concentrate their outdoor activities around this valley.
Victim of its success, the site has become crowded and noisy, and no one seems to notice the "leave no trace" slogan.
But, paradise valley area is big, and sites where the scenery is beautiful and tranquil can still be found beyond the familiar trail.
To escape the crowd, it is better to avoid the weekends or drive further to Aqsri, and Immouzzer, charming villages and  beautiful sites for those who enjoy quiet hikes.
The Mountains above Taghazout also provide some of the most beautiful trails to, explore nature and discover an untouched rural life.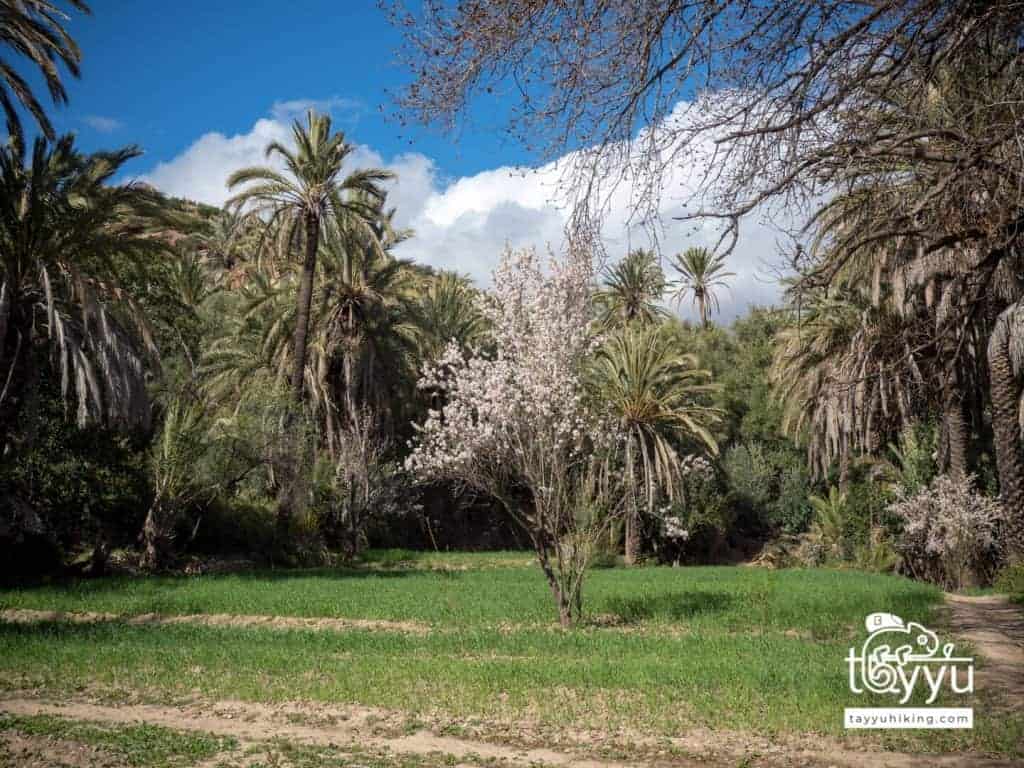 Bicycles are available for rent in Tamraght and Agadir. Travellers can rent bikes to discover the villages around or take an organized bike trip. They can bike to Immouzzer, Agadir or visit the different beaches around. The place holds many surprises for biking lovers.
One of my favourite rides consists of taking the mini bus in Aourir with my bike until Immouzzer, and then biking back though the windy roads of the mountains.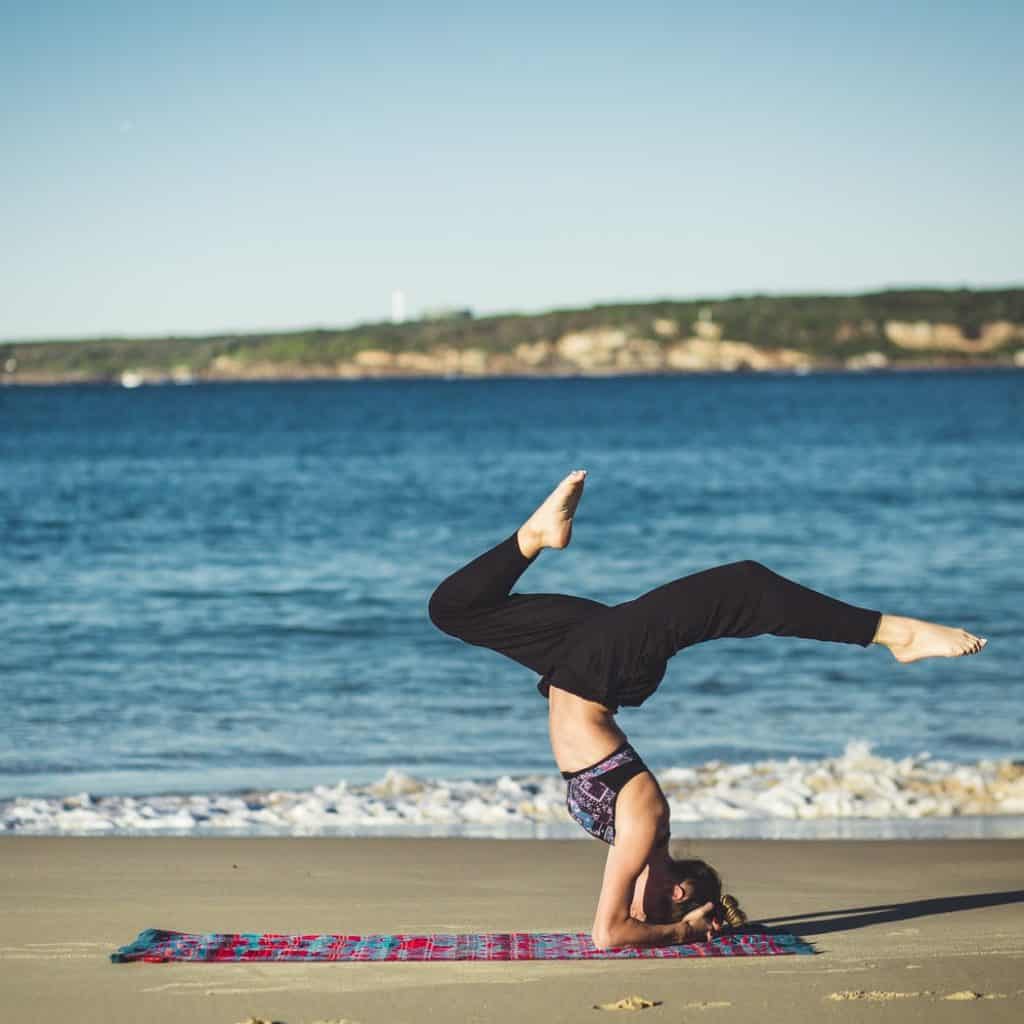 Yoga is included in the packages of all surf camps, and most of the classes are also open to all other guests.
Lessons usually take place after sunrise and before sunset.
Several surf camps in Taghazout offer rooftop yoga classes, ideal for a sunset session to clear the mind.
Unfortunately, this activity comes with high water consumption, soil pollution, pesticides and fertilizers, and a huge number of Argan trees cut down. But, Taghazout golfers do not need to go to Agadir any more.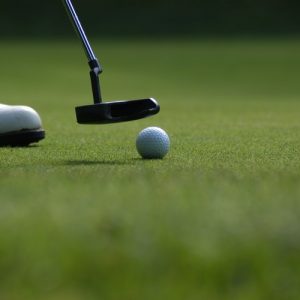 Now they can play at a new golf course near Taghazout village with a view on the ocean and the mountains (18-hole course).
The Golf Academy of Taghazout is one of three sports academies, parts of the Taghazout Bay Project, but which are still in process.
Killers is a surfing spot north of Taghazout, right after la source spot. Go there at low tide for a spectacular walk along the cliffs. You can collect mussels and if you are lucky, you will notice the bald Ibis, a rare bird of which only a few hundred are left in the world. Check the low tide before you go, otherwise you will not be able to walk back once the tide rises. Instead, you will have to climb and walk along the road which is less fun.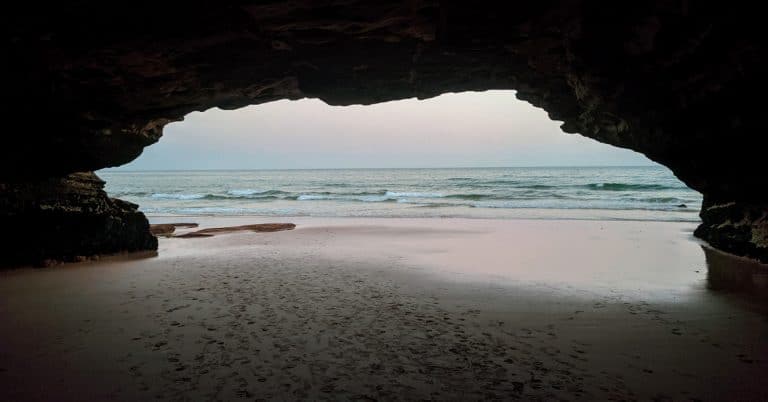 Essaouira ( 2:30mn), Taroudant ( 2:00) and Marrakech ( 3:30mn) are the closest day trip destinations for someone who wants to immerse  in history and stroll through the streets of an old Medina.
Even if it is a new city, Agadir (30mn) is worth a stop as well for several reasons.
Travellers can also rent a car and drive along the coast to Imsouane, a friendly village to enjoy seafood and watch surfers ripe the waves. Surfer again? Yes. Surfers are everywhere along the coast.